Reading Time: 4 Min
Last Updated on August 15, 2022 by Uchenna Orji
10 freelance side hustle to look out for in 2023.
10 freelance side hustles to look out for in 2023 to increase your earnings and grow your finances is what will be discussed in this article.
But, before we get into the matter, let me define freelance and side hustle.
What is freelance?
A Freelance is a short-term business value offered to someone. Thus, it does not necessarily involve long-term business relationships like working in a bank, white-collar jobs and the likes.
What is side hustle?

A side hustle, unlike freelancing, is a job or business run aside from your official employment. To be more professional, let's check out its definition on dictionary.com, which says "a job or occupation that brings in extra money beyond one's regular job and main source of income"

Take, for example, a full-time employee in an organization, government, or even enterprise setting, doing some delivery in the household, selling provisions at home, or any other business to that actual job you do is what we refer to as a side hustle.

And if you do some graphic design work, officiate some events as the MC (Master of Ceremony), or any other job based on need (mostly paid when fully accomplished), it is considered a freelance job.
Ten freelance side hustles
Below are the top ten freelance best side hustle in 2023 to look out for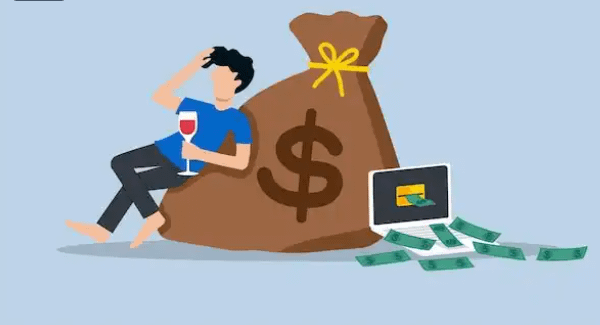 Become a freelance writer: If you are good with words, I recommend you look into freelancing writing sites. Freelance writers are in high demand, which means they are both of good value and need. It no doubt while is listed as the #1 side hustle in 2023. There are two types of freelance writers: content writers and copywriters (not to be confused with copyright). The difference between these two is that content writers are bloggers and informative and marketing content creators. While copywriters mainly focus on the "selling" aspects, they craft compelling and persuasive web copy to help businesses sell more products or services. Jobs are landing page copy, promotional materials, email marketing, and much more. Experienced freelance writers earn about $0.10 per word. Now, when writing a project of 2000 words, he will earn about $200.
How to start:
If you are experienced as freelance writer, you can organize your portfolio and bid on jobs at a fiver, freelancer, or Upwork according to your skill set. But, if you are a beginner, you need to work on yourself by reading freelance writing books and writing for some sites for free or paid, then bidding for jobs at a fiver, freelance, or Upwork.
Social media management services: Do you know that over 70% of American citizens use social media, excluding other parts of the world? Then hiring a social media manager is not a lazy job. Because having a presence on social media is essential for business branding. And it is recently that social media managers was taught of, making it the newest side hustle.Social media managers take care of posting and crafting content for brands on social media, including engaging in ad campaigns and sponsorship. Due to the 24-hour nature of social media, many do this as a full-time job, but you can do it as a side hustle. Social media managers paid around $20 per hour.
How to start:
Sign up on a freelance marketplace like Upwork, search for social media jobs, and bid according to your skill set.
Work as a proofreader and editor: This is a great side hustle for people who enjoy helping others and improving their writing skills. With the rise of digital content, the demand for proofreaders also rises. Proofreading jobs pay around $20, with more prestigious ones for hundreds of dollars.
How to start:
Sign up for any free marketplace, and bid on jobs that fit your skill set. The best proofreading sites to sign up for include Upwork, Clickworker, and Fiver.
Sell stock photos: If you are a photographer, you can brush up on your skills or earn some side income by selling images on photo marketplace like Shutterstock, iStock, Alamy, and the like.
How to start:
Sign up for a photo marketplace like iStock or the like. Snap, upload, and sell your photos.
Be a personal virtual assistant: A virtual assistant manages emails, schedules appointments, responds to emails, and organizes events and trips just like a regular assistant (or physical assistant). The only difference between the two is that the virtual assistant does his work virtually (sometimes from the comfort of his home), while the regular assistant does it physically. The pay is around $20/hour.
How to start:
Search and apply for jobs at Upwork and other freelance marketplaces that match your skill set.
Graphic Design: Graphic design jobs are for those with creative and illustrative minds. If trained, you could turn it into freelance work by working with clients online. The graphic design jobs already filled include logos and other ad designs. Being in this niche means you have to acknowledge it, and give out unique designs rather than use some free template for work. It may interest you to you that graphic designer are among the highest paid side hustle and it wor
How to start:
Gain knowledge of graphic design and search for jobs to apply at freelance marketplaces like Upwork, Fiver, and 99design.
Provide web services: If you know HTML and CSS or knowledge of web design tools like Content Management Systems, you can offer web services. You can sell them as a side hustle and earn some extra income. Due to demand and policies, there are strict requirements for this freelance job. However, web designers are well paid. Investing in web development is worthy as it is the highest paid side hustle and topping as the #1 side hustle. Though mostly it is a full time job.
How to start:
If you already know of these, compile your portfolio and showcase it on the freelance marketplace.
Or You can host your website in any of this web hosting companies listed here to showcase your portfolio or do some startup.
Be a voice-over artist: If you are fluent in English, this freelance job is for you. Voice-over artists, adopted for advertising and video content. As a voice-over artist, you can expect a price of not less than $20.
How to start:
List your services on a freelance marketplace like Fiver. You can price competitively for a start.
Sell digital products: Another newest side hustle to consider is selling digital products. In this new age of electronic devices, digital products especially made for some digital operations like software and the like. Also, digital products are topping as the #1 side hustle in 2023 due to its flexibility nature. if you have books for sale, you can list them on online stores like Amazon.
How to start:
Prepare your digital products, find a desirable online store and list them there.
Work as a Translator: Though not the newest side hustle, but the rise in multilingual software development has give its the edge to top as #1 side hustle to consider. If you are fluent in at least two languages, especially English, you can work as a translator. Then you should consider this and trade it off. Companies and individuals always look for people who can translate what they say to their prospective audiences. And also, you could translate movie scripts or other scripts from one language to another.
How to start:
Just list your expertise in any freelance marketplace.
With all that is said, there could be other side hustle jobs that are available, such as transcriptionist, blogging, space ranting, drop-shipping, and much more.
All it takes is to find your abilities of efficiency and the platform to showcase and work on projects for portfolio needs.