Reading Time: 3 Min
Reading Time: 3 Min
Last Updated on August 15, 2022 by John Orizu
Web hosting is a service offered by web hosting providers where the files of your website are hosted so they can be accessed on the internet by internet users. If you have chosen to own a website, you need to choose a web hosting and a domain name. We have compiled a list of the best web hosting companies to host your website in 2023.
There are many web hosting companies available today, and each hosting company offers different services from the other. Choosing a web host is not supposed to be that difficult, as the type of web host you choose will depend on the website you want to create. If you want to create a WordPress site, it will be best to select any of the three officially recommended WordPress web hosting companies that include Dreamhost, Bluehost, and SiteGround.
Likewise, you can choose hostinger if you are looking for a cheap web hosting which offers excellent web hosting at a cheap price. The most important things to look out for when searching for a web hosting provider are security, price, disk space, bandwidth, and customer support. We have compiled a list of the five best web hosting companies to host your website in 2023, to save you the stress and money you may waste from choosing a bad hosting company.
BlueHost (Best for New Word Press Websites)
Bluehost is one of the best and most popular web hosting companies you can come across, especially for a Word Press website. It is a web hosting provider based in Utah, United States, and is among the three hosts officially recommended by Word Press. They offer good rate for their different hosting plans and a beginner-friendly platform that makes it easier for you to run a WordPress website.
They also have 24/7 support via phone, live chat, or email ticket, which will help you rectify your problems within 5 minutes. Although you can build other types of websites on Bluehost, it was created to work best with WordPress. If you want to use another content management system apart from WordPress, there will probably be backend maintenance and a little extra leg-work.
It is a very safe hosting company for people who wants to build their website on WordPress on any other content management system. A basic shared hosting plan usually costs $8.99 per month, but it costs lesser for a new customer.
Hostinger (Cheapest Hosting Provider)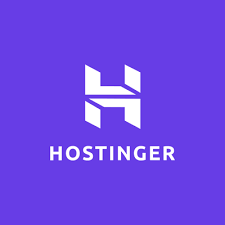 Hostinger is the cheapest web hosting company with different hosting plans like cloud hosting, shared hosting, and WordPress. It's a web hosting provider with a 99.9 percent uptime guarantee. Its shared hosting plans at $1.99 per month come with enough bandwidth for 10,000 visitors to your website and free weekly backups.
The most popular hosting plan is Premium Share Hosting, which costs $2.59 per month. This Premium Share Hosting Plan allows you to create up to 100 websites and 25,000 visitors. It also offers a free domain for one year and a free Let's Encrypt SSL Certificate to secure your website. Hostinger also has a protected server for defense against spam and a 24/7 quick live-chat customer support that will help you solve your problem whenever you need help.
DreamHost (A Great Option for WordPress Hosting)
DreamHost is one of the three web hosting providers that were officially recommended by WordPress, and they also offer managed WordPress hosting called DreamPress. It offers exceptional month-to-month pricing along with a solid hosting performance. Their month-to-month plan starts at $1.99 per month and includes one website with unmetered bandwidth, unlimited traffic, and a free SSL certificate.
However, this is a promotional price, and you would be required to pay the current monthly rate of $7.99 after the first month. Their email support is available 24/7, and their live chat is only available during business hours. DreamHost is a well-known hosting company worldwide by many website builders.
A2 Hosting (The Fastest Hosting Provider)
A2 Hosting is well known for its speed and high performance worldwide, with improved Drupal, WordPress, and Joomla servers. It's a hosting company that has been providing suitable hosting solutions since 2009. It has an average of 99.98% uptime guarantee along with many features.
They offer different types of service such as VPS, Shared, Dedicated, WordPress, and reseller hosting on their site. They also provide maximum security capabilities using DDoS protection and hardware fireballs to protect your server from attack and ensure all attacks on your server are repelled. A2 Hosting offers 24/7 customer support via phone, email, or live chat.
Hostgator (Best For Simple Websites)
Hostgator is a perfect web hosting company for small and medium-sized businesses that want to build a quick Windows or Linus-based website. It's the best hosting provider for simple websites like a company website that doesn't usually see a lot of traffic each month. It is a fabulous web hosting provider with variety of option to upgrade to, which includes VPS, WordPress, Cloud, and Dedicated server packages.
Hostgator offers a full range of hosting plans at a great price with a 45-days money-back guarantee. Hostgator shared hosting plans start at $2.64 per month, with a three-year contract, monthly data transfer, disk space, email addresses across the board, and database. They offer customer support through email, live chat, or phone in all its hosting plans.

The outlined web hosting companies are considered the best web hosting providers in 2023. They provide top-notch security, free domain, and other features needed for proper maintenance of websites. There are lots of hosting companies which provide frustrating services at exorbitant prices. This makes it hard for people to differentiate them from other hosting companies which provide top-notch services.
We compiled this list to save you from stress and unnecessary loss of your money for web hosting and not getting the required services you need. If you have decided to own your website, you should consider using any listed hosting companies to host your website and domain. As this will help save you from unnecessary stress and loss of money.