Reading Time: 3 Min
Reading Time: 3 Min
Last Updated on July 15, 2022 by John Orizu
EQUIPMENTS YOU NEED TO MAKE A MUSIC VIDEO
There are a wide range of equipments you need to make a music video. Making a good music video is not as easy as it seems, as you will need to be experienced on how to use different equipments. Making a quality music video requires working with quality equipments. Although even with quality equipments one can still make a low standard music video, due to lack of experience.
Before we continue let us take a quick look at this article is all about and what you you learn from this article.
Choosing equipments for making a music video all depends on your needs. As equipments you use in shooting a music video will vary from the one used in shooting interviews. Choosing the right equipments can make a difference in your video when it comes to the quality of your completed video. Here are few but important equipments you need to make a music video.
A VIDEO CAMERA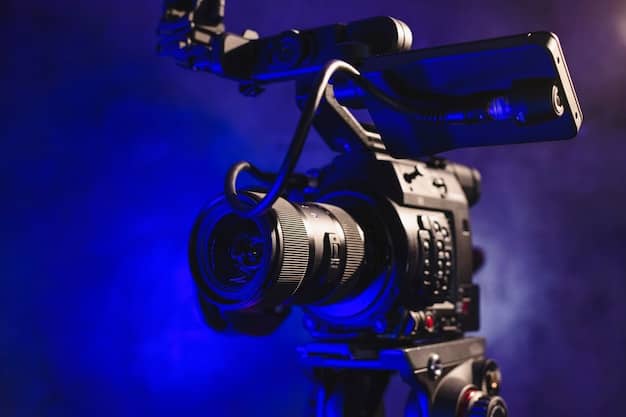 A video camera is one of the important equipments you need to make a music video. It's used to capture all the footages from the video shoot, which will later be taken to your editor to put together the finished video. When choosing the right video camera to use you should consider things like
THE TYPE OF VIDEO YOU ARE SHOOTING
You should consider the the type of video shooting you plan to do when choosing a video camera. Whether it's a stealth or static shoot. And options like high definition or 4k.
BUDGET
Considering your budget is also an important factor when choosing a video camera. As video cameras come in different prices. So you may want to consider how much you want to spend on acquiring a video camera before going for shopping.
IF YOUR VIDEOS WILL INCLUDE AUDIO
Although some video cameras have a better built-in audio setting, their are few exceptions. Nevertheless, you can always add an external audio source if the if the built-in audio setting of the camera you want is not enough.
WHERE YOU WILL RELEASE YOUR VIDEOS
This is another important factor you should consider when choosing a video camera. As where, and how you plan to release your videos can help you in choosing the right video camera. You might choose an action camera, webcam or a camcorder depending on where you plan to release your videos.
MICROPHONE
Although video cameras come with a built-in microphone, having a stand-alone microphone can give your video a higher quality audio. As a microphone ensures you obtain all the necessary sounds when shooting. There are different types of microphone available today, here are few microphones that might pick your interest.
WIRELESS MICROPHONE
A wireless microphone is a good option when you don't have someone to hold a boom for you. It also help to improve the audio from your subjects.
BOOM POLE
A boom pole is a microphone that is ideal for larger groups or crowds. It's the best option for you when you want to capture audio from multiple people.
HANDHELD MICROPHONE
The handheld microphone gives you control over movement when shooting. It's ideal for run-and-shoot types of videos.
TRIPOD
This is an equipment that help in keeping your camera firm when shooting and is most useful when shooting a static videos. It's also used to pan across multiple corner with a smoother transition. Here are few things to consider when choosing the right tripod.
HEIGHT
The heights of tripod varies considerably, with most tripod been able to be extended for additional heights. But such tripods also do have a limitation. When choosing a tripod always make sure to choose the right height for your subjects.
FLEXIBILITY
You might also want to consider the flexibility of your tripod when choosing the right tripod. A fluid head tripod will allow you to move your camera as you need it. You might choose a slider if you prefer to run and shoot.
DURABILITY
Every videographer will want to buy a durable tripod. As you won't want to buy a tripod that won't last long before it spoils. A durable tripod should be able to withstand high pressure and last long.
LIGHTING SKIT
If you are planning to shoot most of your videos in one location, then you might need a videography studio lighting skit. Light is very useful when making a music video as it help to fill in dark spots or highlight your focus subjects. It's also useful when shooting documentaries or interviews. A light reflector can be useful in improving the quality of your videos.
Other equipments you need to make a music video includes headphones, memory cards, batteries, lenses, audio cables, hard drive, video editing software, mount rig and camera bag.
HOW MUCH DOES IT COST TO MAKE A MUSIC VIDEO
How much does it cost to make a music video all depends on how much you budget for it. A typical music video production cost ranges from $25,000 – $1million, or even more. Although artist can make quality music video at a cheaper price ranging from $2,000 – $25,000, it solely depends on your budget, location and taste.
The higher cost music video production could include makeup artists, hairstylists, professional models, multiple locations, multiple cameramen, professional dancers etc. While a low cost music video production will perhaps be at a single location, no special effects, no fancy props and a single cameraman etc.
The equipments you need in making a music video depend on the quality of music video want. Whether a high quality music video or a low quality music video.
So also does the cost of producing a music video depend on the artists budget, taste and location. Hope this article was helpful in outlining the equipments and factors that the cost of producing a music video.