Reading Time: 4 Min
Reading Time: 4 Min
Last Updated on August 27, 2022 by Uchenna Orji
Evolution of digital lending the last decade
Evolution of digital lending the last decade is no longer a hidden secret since the dawn of technology and internet in the world.
Before the last 10 years, When the technology and the internet was not fully rampart and acceptable. Borrowing was much difficult to get as everything was done through pen and paper. And also looking for a lender whom could trust you in lending the amount you desired was quite difficult. As no one would love to risk his money to a stranger.
But in the last decade, lending has evolved. Which has given to rise to what we know as digital lending. Individuals who might need some cash to get something online need not to worry about if the lender would trust him enough or thinking about the stress who would go through just to get the money.
In this article we would highlight the Evolution of digital lending the last decade, benefits of digital lending and other related features.
But before we dive into these, let look out the what is digital lending in a nutshell.
What is digital lending?
Digital lending simply means loan activities done through the help of internet. The technology approach of borrowing from someone even without physical contact.
The Evolutional changes of digital lending.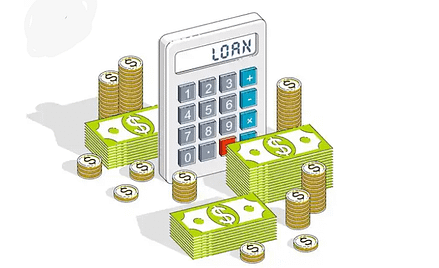 Below are the most significant changes we can literally relate with, this includes:
1.Evolution of mobile lending apps:
One of the evolution of digital lending is mobile lending apps. This are great aiders of lending, they enable the public to borrow money right from their comfort and connect them to potential lending institution, such as a bank and credit union or even lend them themselves.
With that, they have make everything more convenient and accessible to fund seekers and lenders.
This mobile lending apps are all available at the Google play store, Apple store or any other digital store. Most of them are even free to download and use.
There are much of them with distinct features but we are going to look at few of them:
Earnin: Eearnin is an online mobile lending application. Which provides it users with the most favorable interest rate and terms. Also has a simple layout features, easy for users to use.
Venmo: One of the most digital lending application today is Venmo. It makes borrowing from friends and family and other lenders quite simple. Venmo also has a very good customer service to talk to when problem arises.
LendingClub: Just as Venmo, LendingClub is another famous digital lending application, which allows you to borrow from friends and family as well as from wide range of lenders. Also have good customer service.
Migo: Migo is another recently launched digital lending platform application that enables you to lend from them both offline and online (I.e via USSD code and its online application)
Others includes Lapo, Branch, etc.
2.The rise of online lenders:
Looking back to 2000s, when internet and technology is at it early stage of booming. The online lenders are limited in number and in power. They didn't have that reach and flexibility that regular lenders who are not online have. And they were available to only small range of people. But over the last decade things have changed and online have quit increase. They have not just increase in size but online lenders have much power and have wide range of people.
3.Social media and Online lending platform growth:
Everyone knows that Social media have been a marketing powerful tool to use, including for advertising. But what about digital lending?
Digital lending sites growth has doubtlessly been fuelled by the popularity use of social media. Most digital lending sites make use of social media to promote their lending services and connect with potential borrowers and lenders together.
Well, There have been a great improvement in the digital lending sites in the last decade. These sites now provide a medium for prospective borrowers and lenders to connect to each other and make loans easily.
The massive popularity of digital lending sites is due to the part of the convenience they offer. Borrowers can easily have an access to the site from any computer, mobile and any other electronic device they use, and lenders can give out loans at convenient of their homes or office.
4.Use if Data analytics on Digital lending:
To eliminate the risk, involve in the traditional lending process. Digital lending process has greatly been of help to track lenders and borrowers behavior, providing insights information about borrowers and lenders.
Meanwhile, data analytics has had some impact on the improvement of digital lending. Lenders can easily improve their lending processing the by spoting patterns in borrower behavior through employing data analytics.
Data analytics can be employed by lenders and borrowers to:
Identify the risk factors related to any specific borrowers or lenders.
Know whether a borrower to be lended is likely to repay a loan offered to him.
Analyse a borrower's creditworthiness insights.
Analyse a borrower's ability to find a job or raise back the money lended.
5.The growth of Mobile banking:
As banks invest in mobile banking, digital lending becomes more popular. Lenders have started to witness an increase in demand for digital loans. This is good for small businesses that can not afford to bear the costs of traditional lending process.
One of the ways to use mobile banking for digital lending is to sign up for a free or paid lending account in its mobile banking interface. Mobile banking allows you to borrow money from your respective bank or from other lenders with some affordable interest.
Sometimes loan from mobile banking can gotten through overdraft (i.e withdrawing more the account balance) which can be paid later.
Most of the mobile banking loan enable banks and recently launched digital lending platform in Nigeria includes:
Zenith Bank
Guarantee Trust Bank
Kuda Microfinance Bank
First Bank.
FCMB
And so many of them.
Benefits of digital lending
With all the much evolution changes discussed above, let look out at some of the benefits of digital lending.
Enables quick access to loans to borrowers
Eliminate the issue associated with traditional lending method.
No much paper works
Convenience and comfort advantage
And much more
So numerous to mention all. Indeed digital lending process is the golden boot which has engulf the traditional lending process. Beside that, we should be mindful with the way we borrow so as not to affect your credit scores as mentioned here.
With digital lending all borrowers can easily borrow and lenders can conveniently lends to borrower.
And more digital lending platform are been launched in the business market.