Reading Time: 4 Min
Reading Time: 4 Min
Last Updated on July 22, 2022 by EDloaded
HOW TO MAKE A GOOD MUSIC VIDEO
If you are a new artist who don't know how to make a good music video, then you might probably find this article helpful. As a music artist it's very important to make music video because most times it comes with a lot of benefits. Many music artists thinks that a music video will cost a large amount of money to produce.
Although most companies and producers charges a fortune to make a music video, but in the real sense you can make a low-cost music video (sometimes you can make it for free). Now, before you count ten in your mind let me show you how to make a music video.
All said and done let's dive into it.
With the advancement in technology, making a music video has become far more easier than before. Although making a music video can be fun, exciting, and rewarding, it can also be tiring and frustrating. As a music artist it's very important to plan and budget before you start producing a music video.
As you can only be limited by your budget and creativity while making a music video. So in this article I will be simplifying the process of how to make a good music video. Here are few essential tips on how to make a good music video by any music artists.
Developing Ideas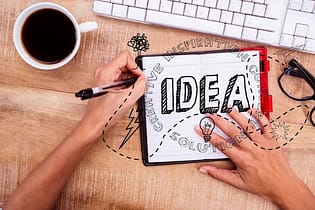 For an artist to produce a music video you must have an idea of us what you want your music video to look like. You should also consider your budget when developing your ideas as this can help in ensuring that you don't develop ideas above your budget. It's advisable to get a book and write down every ideas that come to you for different scenes in your music video.
As this helps you not to forget any scene when you start shooting your video. After that you need to refine your ideas and come up with a creative, simple, interesting and entertaining ideas for your video. Then you need to pick a song that will match the ideas you must have written down, whether your song or another artist song.
If you settled to use another artist song you should do so legally by getting the paperwork ready and cover the copyright costs. To avoid copyright costs you can use your song and develop creative and entertaining ideas for different scenes in your music video.
Getting Equipments And Filming Crew
After you must have finished developing ideas for your music video. You need to get the necessary equipments and filming crew ready, as you would need a team when shooting the video. Everyone should be informed about their roles and responsibilities while shooting the video. Some of the roles that you would need are
Actors
Theses are people that will be acting your video scenes. The number of actors you need for a music video varies, as it all depends on your ideas and what kind of video you want to produce.
Cameraman
These is the person responsible to capture all your video scenes. There can be one or more individual with this responsibility depending on your budget and ideas.
Director
This is an individual responsible for directing actors and other crew members on what to do to get the required music video. This individual is obviously recognized by every crew member as the person in charge of the production.
You might also need lighting man, band members and many other people in your filming crew depending on your budget and the kind of video you are shooting. When recruiting a team, you should recruit a team that can perfectly provide their own equipments. As it will help in reducing the cost of production.
But if you have to get the equipments yourself, it's advisable to go for the best your budget can permit you. You can also rent equipments from community art programs at a lower price.
Shooting And Editing Your Video
On the day you are shooting your video, you should concentrate and shoot according to plan. You can come with the book where you wrote down ideas for each scenes as it will help you not to forget scenes while shooting. You shouldn't be in a rush while shooting allow plenty of time for shooting, as shooting a 10 seconds video may take several hours to setup and shoot.
Ideally it's advisable to have several good takes of each scenes as the re-take may capture something you didn't notice in the first one. You should be creative while shooting your video but never deviate from the plan. As there are a lot of good ideas and extra things that the crew can do to provide a nice touch to the available footage.
After shooting you should use the right editing software to edit your video. The editing software differs for Apple users and PC users. Adobe's Premiere Elements is a good place to start for PC users while Apple users can use iMovie. Most computers and digital devices are capable of editing film footage, but you should note that video editing takes up a lot of space.
HOW DO I MAKE A MUSIC VIDEO FOR FREE
Do you know you can make high quality music video for free? If you have been asking how do I make a good music video for free then you might be lucky to have come across this article. You can make stunning videos for any type of music with Canva free music video maker.
You can twist photos, videos clips and text together to build suitable visuals that can match your music. If you don't know how to use Canva free music video maker, you shouldn't worry much. You can use this step by step guide to make music videos using Canva free music video maker.
Launch Canva
Open Canva and type "video" to start making your own music video.
Select Template
You can select your desired template from the collection of video templates if you want to use a pre-made design. You can alternatively start from the scratch.
Upload Your Music And Other Files
You can now upload your music and other media files for your music video. Media files like images and footage. Drag and drop these files onto the video timeline.
Edit Your Music Video
You can edit your music video as you want by rearranging and trimming it. You can use the Text tool to add credits or lyrics. You can also browse the media library for stock videos, photos and illustrations to spruce up your music video.
Download And Share
After you are done editing the music video, you can save your music video as a MP4 file or share it directly to your video platforms.
Although there are many ways to make music video, this is the easiest of them all. You can make quality music video at a very low cost or even free. As it all depends on your ideas and budget for making a music video.
As making your music video is no longer hard due to the advancement in technology. So what are you waiting for to start making your music videos. You can also share this article with your friends and loved ones, who want to make music videos as they would find it helpful.