Reading Time: 3 Min
Reading Time: 3 Min
Last Updated on July 15, 2022 by John Orizu
MUSIC PROMOTION APPS
As a music artist who wants to promote his/her music without spending much. Using music promotion apps is the best option for you. One of the major problem new artists are left to face in their career is high promotion cost.
Some music artists don't know where to start since they don't know or have contacts of other artists in the industry. There are many music promotion apps out there that can help you grow your fan base. At a relatively cheap price and the music promotion apps are very easy to use. Let's take a quick look on what this article is all about.
Although there are also worthless music promotion apps, there are few exceptions. Let's take a look at some of the best best music promotion apps we have. The best music promotion apps we have includes
Instagram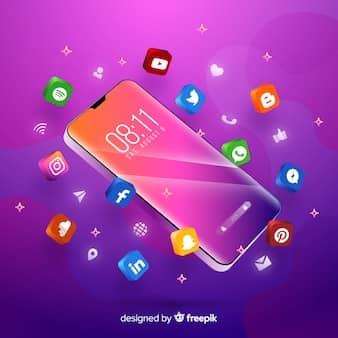 Social media platforms like instagram, facebook, youtube and twitter are one of the best for free music promotion. Although they have their separate use case, they all also have millions of users worldwide. As a music artist you have to download all of them, create profiles, and keep them updated.
Using social media to promote your music is quite simple and good for artist with little or no budget for promotion. Always try to post photos, samples and stories to keep your fans engaged. As you would like to connect with fans on a personal level.
Instagram is relatively one of the new social media apps that is worth checking out. It's free to use and have various ways of helping you connect together with your fans and vice versa.
SoundCloud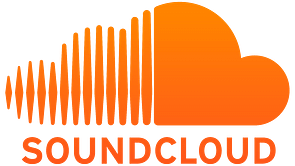 Soundcloud is one of the best promotion app every artist would love to use. It's one of the best apps to link to your social media profile. Soundcloud is very easy to use and it can store and share your music easily with facebook.
It also help in providing easy feedback, as your profile on the app also work as social media. As your listeners can provide feedback without them necessarily been on soundcloud.
SongKick
This app promotes artists to it's users even though it's a ticket purchasing app. It advertises music artists to it's users base on their taste of music. It's one of the best low cost app to promote your music for artist with low budget for promotion. It increases the possibility of your music been promoted as it collates information from Spotify, Google Play Music and many other platforms.
Tik Tok
Tik Tok is also one of the best music promotion apps we have. It have millions of users in 154 countries of the world. It's available to smartphone users via Google Play Store and App Store. Tik Tok allows it's users, label managers and musicians to create and share short video set to music.
All you have to do is to be creative when sharing videos to promote your music. As the app is so popular that sharing your music on Tik Tok can give you a big push in your overall release promotion.
ReverbNation
It's also one of the best apps to promote your music for a little fee. ReverbNation can easily mix your music and social media profiles with millions of fans across different countries of the world. It has an ad builder that helps give your music a professional advertising video.
The platform can also help increase your fan base as it places ads for your music to people with similar music tastes. It also remembers past visitors and places ads for them also, it's a great app for artists who wants to promote their music.
Their are many other music promotion apps which are also very good for artists. This apps includes Spotify, Bandcamp, Bandsintown and BuzzStream.
WHERE CAN I PROMOTE MY MUSIC FOR FREE
Although the cost of promoting music is relatively high, there are platforms and websites artists can promote their music for free. If you are and artist who have been asking where can I promote my music for free then this article is for you.
There are many platforms and websites an artist can use to promote music for free. Some of them are worth your time while some are not. Here are a few platforms and websites that an artist can use to promote music for free and is worth your time.
Spotify
With a monthly active users of over 350 million, Spotify is one of the best places to promote your music. As an artist uploading your music on spotify has lots of benefits, but the main benefit been a huge reach.
It's used by lots of people worldwide, and if an artist gets discovered on Spotify he/she will gather a huge fan base. It's one of the major places to promote your music for free.
Youtube
Youtube is another platform music artist can promote their music for free. With millions of active users monthly it's sure one of best platform for artists. Lots of artist where discovered on Youtube including the famous Justin Bieber. The platform of offers flawless opportunity to showcase your music video, organize your playlists and show backstage antics.
Last.fm
Last.fm is a platform with millions of users and some really cool features for artists. The "Scrobbling" features helps in checking what most users are listening to and streams songs base on the findings. Users most times find new music by following people the share same music taste and gets notified about their new preferred song.
Other platforms that are worth checking out are Reddit Music, Tik Tok, Soundcloud, Bandcamp and creating your own website.
There are a wide range of music promotion apps that are currently available. Although are worthless but there are really good music promotion apps available. Some of which charges low fees for promotion while other are free to use.
As an artist you have to identify the apps and platforms that meet your requirements and use them. Hope this article was helpful in helping you identify some of the best music promotion apps we have.