Reading Time: 2 Min
Last Updated on June 30, 2022 by John Orizu
Taiwo Awoniyi, 24, is a Nigerian professional footballer who recently got transfered to Nothingham Forest. This transfer is trending on the internet even with the fact that it is just one among many recent transfers. The super eagles forward has just concluded signing a give year deal with the premier league club, leaving BundesLiga club Union Berlin. Nothingham Forest confirmed the news on its website on Saturday morning.
Taiwo Awoniyi transfer to Nothingham Forest from Union Berlin for a record fee of approximately £17.5 million. The signing of the Nigerian international player came after a wonderful performance last season, when he helped Union Berlin secure a fifth place and a qualification for the Europa League for the first time in 20 years after scoring 20 goals in 43 games in all competitions last season.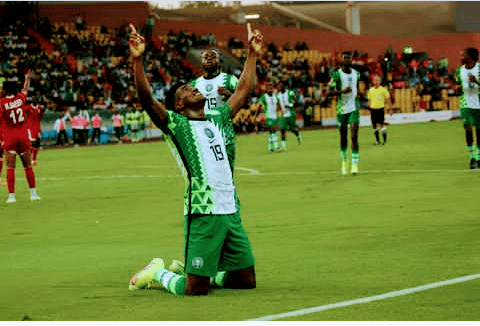 The Nigeria forward on joining Nothingham Forest says he is hoping to help the former European champions solidify there place in the top tier of English Football after their 23 years absence. Taiwo Awoniyi who began his professional career at Liverpool, after signing for the club in 2015 before he was been loaned to clubs like Gent, NEC, FSV Frankfurt, and Mainz 05. Although he also joined Union Berlin on loan during the 2020/21 season, he made the move permanent last July.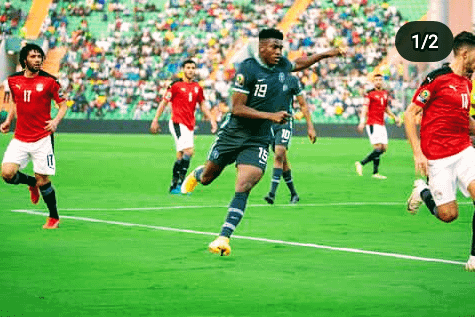 Taiwo Awoniyi a talented Nigerian striker has represented his country Nigeria at all levels, and is among the promising youngsters that will keep representing Nigeria in the near future. He played for the Nigeria's National U15 side at Copacocacola in London, and has also featured in the FIFA U17 World Cup in 2013, scoring four goals to help his nation lift the trophy. He has also played for the Nigeria's U20 team at the U20 World Cup tournament in 2015 and scored two goals but couldn't lead his nation pass the round of 16 following a 1-0 defeat to Germany.
Taiwo Awoniyi Salary
Taiwo Awoniyi salary could be a lifeline to many footballer his age, though the talented Nigerian footballer has made lots of achievements and improvement in his style of play many of his fans are wondering what his salary will look like as a professional footballer. According to sources, Taiwo Awoniyi the Union Berlin striker earns around $40,000 per week and around $160,000 per month. Many footballers his age dream of having such salary while some of his fans thinks that such salary is too small for the talented striker.
Taiwo Awoniyi Net Worth
The net worth of Taiwo Awoniyi is a question many of his fans has been asking and would like to know, since the said striker has left many fans puzzled about his net worth. Most of his fans knows little or nothing about his net worth. Taiwo Awoniyi net worth is estimated to be $2 million, he made most of his money as a professional footballer.
Taiwo Awoniyi Biography
Taiwo Awoniyi the talented Nigerian striker was born on 12 August 1997, in Ilorin, kwara state Nigeria. His is from the Yoruba ethnic group in Nigeria and his father Mr Solomon Awoniyi, was a police officer before his retirement. Taiwo Awoniyi passion for football started at a young age and he was keen to becoming a footballer but was faced with strong oppositions from his parents who wanted him to be a medical doctor.
Though having recieved several beatings from his father to discourage him from football, the 24 years old striker remained firm in his decision and enrolled at the Imperial Soccer Academy in Ogun state Nigeria. He graduated from the Imperial Soccer Academy in 2012, and this marked the beginning f his journey as a footballer.