Reading Time: 6 Min
Reading Time: 6 Min
Last Updated on July 15, 2022 by John Orizu
So much arguments have been made concerning the top 10 richest musicians in Nigeria. With so much confusion on who is the richest and who follows next. Not to worry in this article all confusion will be cleared cause I'll be bringing to you all the correct news on the top 10 richest musicians in Nigeria. Don't be sad if your most loved and favorite musician isn't in this list.
Before we dive into the list, here's an overview of the contents of this article.
Nigeria as known worldwide is blessed with inexhaustible supply of people with musical talent. As shown by the consistent outstanding music and songs going viral nationwide.
Just like the way we have top 10 richest musicians in the world. Nigeria too have talented and popular musicians who are worth millions of dollars in the industry. So here are the compilations gotten from figures of their net worth, their endorsement, some of their car collections and some awards the won. Let's start from the bottom to the top of the list.
FLAVOUR (NET WORTH $25 MILLION, #10 BILLION NAIRA)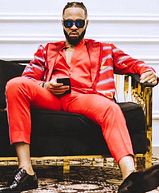 Chinedu Okoli known as Flavor is a song writer, multi instrumentalist and a Nigerian musician. In addition to that he can play the piano, drums and guitar. He specializes in Igbo high life ,Igbo gospel, hip hop music. His second album titled "uplifted" established him as a major performer in Nigeria.
He has produced four albums ever since namely, Blessed, Thankful , Ijele-The traveller, and Awele. Flavor has released a total of 34 single in his musical career and he is likely to keep it up, showing his undeniable brilliance and intelligence.
As of this day , Flavor's net worth is roughly to be estimated #10 billion Naira ($25 million dollars) making him the 10th richest musician in Nigeria.
FLAVOUR'S CAR COLLECTION
Lexus LX570.
BMW X6 (#18 million).
Land Rover (#25 million).
Black Mercedes Benz G- Wagon(#40 million).
ASA ( NET WORTH $28.8 MILLION, #11.52 BILLION)
Bukola Elemide popularly known by her stage name ASA, is a Nigerian/French musician. Who has risen to stardom with her single debuted ,"Eye Adana". She hastily released her amazing album "ASA" which led to her being named the winner of French Constantine Award in 2008. Where she was chosen as the newest fine talent among 10 other singers and groups by a Jury of 19 music industry experts in Paris.
ASA is a very reserved and calm person, she once revealed that she becomes a completely different person on stage. She has received different and numerous awards, including a nomination for "Best R&B Album", "Best Alternative song", " Best Vocal Performance (female)",and Best Recording of the year",at the headies 2015. As of 2022, Asa's net worth is estimated to be roughly #11.52 billion Naira ($28.8 million), making her one of the top 10 richest musician in Nigeria.
DBANJ (NET WORTH $30 million, #12 BILLION NAIRA)
Dbanj is known by so many name "The koko Master"," Mr Endowed "," Bangale","Eje NLA",and so many more. He is considered as one of the most popular and influential recording musician of all time. Dbanj is of no doubt one of the richest artist in Nigeria. Most of his songs where released when he was part of a record label which was a household name in late 2000s, MO hits records.
So far as he's known ,he has won many awards namely The MTV Europe Music Award for the Best Africa Act, MTV Africa Music Sward for Artist of the year, and many more.
As of 2022, Dbanj's net worth is estimated roughly to be #12 billion Naira ($30.1 million dollar),making him the 8th richest musician in Nigeria.
DBANJ CAR COLLECTION
Two Aston Martin Vantage (#50 million)
Mercedes Benz AMG GT (#35 million)
Bentley (#108 million)
Harley Davidson Bike (#2.3 million)
Ferrari F430 (#68 million)
Roll – Royce Phantom (#164 million)
Range Rover SUV.
RUDE BOY ( NET WORTH $60.2 Million, #24 Billion Naira)
Paul Okoye together with his twin brother (Peter Okoye) are known popularly as P-square. His stage name being Rude boy or King Rudy after the spitted. He is a talented musician and together with his twin brother Peter Okoye they both took the music world by storm. But sadly, they both splited up due to lack of agreement between them.
Paul along side his brother Peter started music together and he has won several awards. His musical lyrics are always on point and he has a unique voice. Paul's net worth is estimated to be about #24 billion Naira ($60.2 million) as of 2022.
RUDE BOY CAR COLLECTION
Range Rover ( # 82 million)
Rolls Royce Ghost (#191 million- #247 million)
Lamborghini Gallarda (#75 million- #118 million).
2FACE IDIBIA (NET WORTH $60.7 Million, #24.5 Billion Naira)
He is another music legend in the Nigerian music industry business, with a long and illustrious career. 2face started his career as a member of the Plantashun Boiz before leaving the group in search of a solo career. His outstanding music "African Queen", took him into the international spotlight.
2face Idibia has awards to his name including one for" Best International Collaboration "Rainbow" ft. T- pan. He is worth #24.5 billion Naira (60.7 million dollars), making him one of the richest musician in the country.
2FACE CAR COLLECTION
Toyota Land Cruiser Prado (#38 million)
Chevrolet Corvette Coupe (#45 million)
Ferrari Coupe (#60 million )
MR P (NET WORTH $63.3 Million, #25 Billion Naira)
Peter Okoye popularly known as Mr P, the twin brother of Paul Okoye. His one of the most talented and richest musician in Nigeria musical industry. Together with his brother Paul Okoye, he has taken his musical career international and has worked with great artist like Akin, Rick Ross, Dave, Scott etc.
He is no doubt a lover of dance, and he's really good at dancing just like Michael Jackson his role model back then. Since the making and release of his hit project "Get Squared" which he featured and performed as Mr. P. He has gathered an incredible net worth of #25 billion naira ($63.3 million dollars), putting him amongst the list of the most richest musicians in Nigeria.
MR P CAR COLLECTION
Dodge Challenger (#11 million- #22 million)
Jeep Wrangler (#13 million)
Porsche 718 Cayman (#22 million)
Mercedes AMG GL63 (#45 million)
BMW X6 (#25 million)
2 Range Rovers (#50 million- #82 million)
Bentley Mulsanne (#125 million)
BURNA BOY ( NET WORTH $65.3 Million, #26.1 Billion Naira)
Burna Boy is amongst the highest paid musicians in Nigeria. He likes to be called Africa's giant. His musical career officially started when he signed a record deal with Aristokart Records.
He has won four awards at the sound city MVP Award Festival, including African Artist of the year, Listener's Choice, and Best Male MVP. He was in fact nominated at the 62nd Annual Grammy Awards, and this came all because of his efforts and hard work.
Lastly Burns Boy won Best Global Music Album at the Grammy Awards over records by Antibalas (Fu Chronicles), Bebek Gilberto (Agora),Anoushka Shankar (Love Letters), and Tinariwen (Amadjar). The win marks his first Grammy Award after being nominated last year. As of today Burns is the fourth richest musician in Nigeria with a net worth of about #26.1 billion Naira ($65.3 million dollars).
BURNA BOY CAR COLLECTION
Lexus.
Bentley.
Mercedes -Benz G Wagon.
2013 Ferrari 458 Halia.
Rolls Royce Down Convertible.
DON JAZZY (NET WORTH $66.1 Million, #26.4 Billion Naira)
Don Jazzy is a popular well known Nigerian music producer who co- founded MO Hits Records and now controls Mavins Records. Which is one of the Nigeria top ten Major Records label . He is a business man who is well known in the Nigerian music industry.
Dbanj, Wande Coal, Tiwa Savage, Johnny Drills, Korede Bello, Ricardo Banks, Boi Spice and many more successful well known artists have come from his explicit record label. He also run multiple enterprises in Nigeria. Don Jazzy's ability as a renowned world class producer led him to being asked to compose beats for Kanye West's album, which he featured in Jay Z and his wife Beyonce.
Don Jazzy's net worth is estimated to be #26.4 billion Naira ($66.1 million dollars) as 2022, making him earn the third place in the list of the top ten richest Nigerian musicians.
DON JAZZY CAR COLLECTION
Bentley Continental (#25 million).
Mercedes Benz (#20 million).
Cadillac Escalade (#27.5 million).
Porsche 911 Careers (#42 million).
WIZKID (NET WORTH $66.6 Million, #25 Billion Naira)
Ayodeji Ibrahim Balogun professionally known as Wizkid or Big Wiz, is a Nigerian song writer and singer. He is the first known Nigerian artist to sell out at the prestigious O2 Arena in the United Kingdom, thereby making the pace for other Nigerian artist. He has broken so many records since he started out at a young age of 11 his debut single "Holla at your boy". He is one of the first artist to feature musical stars from America in his songs including Drake, Chris Brown, and Beyonce.
This is one international superstar that must be mentioned on the list of richest Nigerian Musicians. It is thrilling that our own Big Wiz, the Nigerian Afro beat star has won awards at the 2022 Grammy alongside Burna Boy. Wizkid won the Best Music Video for his song with American music star Beyonce's " Brown Skin Girl", from Lion King :The Gift Album. He is the second richest musician in Nigeria music industry.
WIZKID CAR COLLECTION
Lamborghini Urus (#80 million).
Porsche Panamera (#60 million).
Mercedes Benz G63 AMG (#58 million).
BMW X6 Cross over (#9 million).
DAVIDO (NET WORTH $70 Million, #28 Billion Naira)
David Adeleke known popularly as Davido is currently the richest musician in Nigeria. On the account of top-charting hit in his incredible and promising music career. Davido has become one of the greatest music artist in Nigeria, Africa ,and the world at large. The self pronounced O.B.O ( Omo Baba Olowo), as he's known and the 30 billion crooner have got his hit songs topping music charts world wide.
He has four albums with over 32 songs to his name. Picking up numerous awards both on the national and international levels respectively. He is one amongst the best selling music artist in Nigeria, Africa and the whole world. With his record label, he has signed a couple of well known successful young artists like Mayorkun, Dremo, Peruzzi, and others.
He's definitely not at the highest height of his career yet. Davido has racked up a Magnimious net worth of #28 billion Naira ($70 million dollars), making him the richest musician in Nigeria.
DAVIDO CAR COLLECTION
Chevrolet Camaro GS (#9.4 million)
Audi Q7 (#12 million)
Mercedes G- Wagon (#21 million)
Porsche Panamera Turbo S (#23 million)
Land Cruiser Toyota (#30 million)
Audi R8 (#24 million)
Mercedes – A M G GLS 63 (#45 million)
Range Rover Sports (#87 million)
Bentley Continental GT (#95 million)
Range Rover SV Auto biography (#98 million)
Bentley Bentayga (#108 million)
Rolls Royce Culliana 2019 ( #350 million)
Nigeria is indeed blessed with lots of talented musicians. This are the few who has made name for themselves and are among the richest musicians in Nigeria. Davido tops the list of top 10 richest musician in Nigeria.
If your favorite Nigerian musician is not here. It doesn't mean they are not great musicians, but where just unable to make the top 10 richest musicians in Nigeria.