Reading Time: 3 Min
Last Updated on July 15, 2022 by John Orizu
Many new artists don't know where to sell there music online. They pay for music promotions but don't make money out of their music. Thereby spending huge sums of money for their music but not earning a dime for it.
Many artists and music producers are looking for effective ways on where to sell music online. There are many opportunities out there artists and music producers can use to sell there music online. Which are more easier and faster. Gone are the days of distributing vinyl and tapes to record shops across the country.
Artists or music producers can sell there music online through music distribution platforms and digital music stores. If you are such an artist or music producer that don't know where to sell music online. Then this article is here to help you in knowing where to sell music online. Below are few music distribution platforms and digital music stores you can sell your music online.
CD BABY: It's the most well known music distribution platform, where artists and music producers can sell and distribute music. It's easier for artists to set up an online shop due to its interface. You can also choose to distribute your music to Amazon marketplace, iTunes and many more places.
They also provide tips to help you sell your music on different social media platforms. You only have to pay once to upload your single or album. And when your album sells either physically or digitally, CD Baby takes a small amount as commission. CD Baby takes 9 per cent for digital sales and $4 for the sale of your album hard copy as commission.
DISTROKID: This is an online music store where you pay low annual fee and can upload unlimited songs. They are really quick in distributing your music to iTunes and take zero commission. So if you are creative and produce lots of music, this is the best way to go.
Although the only distribute your music to four major online music stores. Namely Spotify, Amazon, iTunes and Google play unlike, Tunecore an online store that have access to 74 most popular music stores.
OCTIIVE: is a provider of popular resources for all types of musician. It was previously known as Mondo Tunes, and was founded by Mershad Javan. Octiive team claims they serve more marketplace and streaming partners more than anyone(more than 600).
After signing up for an account there are several pricing plans to choose from. Depending on the pricing plans you choose, you get to keep 100 per cent of your earnings or a bit less, but you will get to keep majority of them.
BANDCAMP: this is a service that allows you to earn money from your music by just signing up for a free account. You can upload your music , alter your player and several other features.
You can also set your own fees and currencies while keeping complete control over your customers information. Since artists account is free, you will be charged 15 per cent from the sales you make.
YOUR OWN WEBSITE: having your own website as an artist gives you lots of benefits. Although it requires investment and effort, it gives you complete control over the contents your audience reads, listen to or sees.
Through email marketing you will see what the benefits of owning your own website can bring to your career. Use the data to get informed on your fans, their habits, age, and where they are from etc. Ask for your fans feedback and improve your work in areas they pinpointed.
WHERE CAN I UPLOAD MY MUSIC AND GET PAID?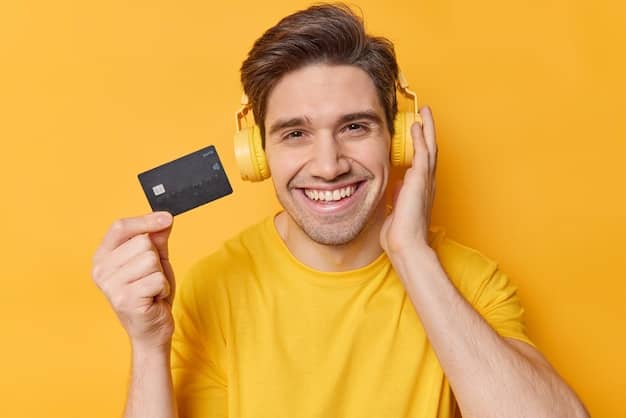 Music artists can get paid for their music if they know where to upload their music. A lot of music artists and music producers are quite ignorant about this fact. They seem to be asking where can I upload my music and get paid.
There are many places an artist or music producer can get paid for their music online. This article will help new music artist in identifying places where they could get paid by simply uploading there music. Here are a few places you can upload your music and get paid as an artist or music producer.
DITTO MUSIC: this platform let you promote and monitize your music online across major music stores and streaming services. A one year membership plan to distribute a single artist or band costs $19 per year. You can withdraw all your earnings to your bank account and this platform will not keep any of your royalties. You can also get registration on VEVO, which allows you start earning royalties from the world's biggest video site.
TUNECORE: this is another online distributor and arguably the biggest competition for CD Baby. The platform perform and works just like CD Baby. You only need to upload your music on Tunecore portal, and it will be sent to iTunes, Spotify, Amazon and more than 150 other smaller stores.
Tunecore doesn't take commission from your streaming revenues. You only have to subscribe for distribution and publishing separately. Tunecore requires a yearly fee plus an additional fee to distribute your music to new stores. As an artist you can use Tunecore to market your music to over 100 countries.
SOUNDCLOUD: this is an audio distribution platform and streaming service that has over 175 million monthly users. It offers both free and paid membership to artists, and both are supported by mobile devices and desktop. Soundcloud revenue sharing platform (Premier) offers artists the ability to earn off the platform. As Premier participants recieve a share of sales made from subscription and ads.
There are a lot of places music artist can get paid for their music. It's left for you as an artist to identify a place suitable for you and begin to earn money from your music. Spending so much money to promote your music and not earning from the music is a waste of talent.
Many new talented artist can make lots of money selling their music on the online platforms listed here. As a new artist who is looking for a place to sell his/her music. I hope this article was helpful in guiding you to places to sell your music online.